Now Available…
Our Daily Soup Bar featuring authentic, made from scratch soups!
• Homemade New Orleans Seafood Chowder
• Crab & Butternut Squash Bisque with Baby Pearl Onions
• Authentic Lobster Bisque
• Creamy Oyster Stew
• Authentic She Crab Bisque
• Cream of Crab
• Asparagus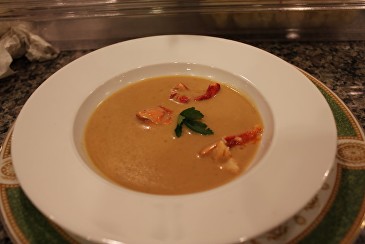 In the Second Annual "2010" Murrells Inlet Soup Cookoff held on December 5 we were the Grand Prize Winner with
Three First Place & One Third Place Finish!

First Place…Beef Division…Buffalo Short Ribs with Six Root Vegetable Stew

First Place…Poultry Division…Smoked Duck and Andouille Soup

First Place…Vegetable Division…Butternut Squash & Pearl Onion Bisque
In "2009" we also won the Grand Prize at this event with one First Place and Two Second Places.

In "2009" we won the Judges Choice Award at the Best Damn Chowder Cookoff held at Springtide.