David Osborne is widely known as the "Pianist to the Presidents" having played at the White House numerous times since the 1970's.
After Chef Ted and I cooked for him, he quipped "Excellent meal – better than any I've ever had at the White House."
Former World Heavyweight Champion, James "Bonecrusher" Smith
"Rick has cooked for me several times. I especially like his creole side. Rick is the king of gumbo"
– Former World Heavyweight Champion, James "Bonecrusher" Smith.
Grammy Award Winners, Spyro Gyra
"Whenever Rick cooks for us we can count on superb food" – Grammy Award Winners Spyro Gyra.
Charles Frank "Chuck" Mangione is an American flugelhorn player, trumpeter, and composer
My wife and I had the honor of preparing a seafood dinner for Grammy Award Winner Chuck Mangione and his lovely wife Rosie. After expressing kudos to us for the meal, Chuck got out his flugelhorn and played a private concert for Judy and I of two Mangione classics. The tears welled up in my eyes as I was overwhelmed with his kind gesture.
Branford Marsalis – an American saxophonist, composer, and bandleader.
One of the most eclectic jazz performances I have ever seen was given by Grammy Award Winner Branford Marsalis and his band of virtuosos – Joey Calderazo on piano, Eric Reavis on upright bass and Jeff "Tain" Watts on drums. Before the concert, my team and I went overboard to welcome them to the Pawleys Festival of Music and Art – Stuffed Shells with Marinara for Joey, a Salad and Sushi display for Eric, Baked Chicken and Vegetables for Tain and an array of Louisiana Creole for Branford – replete with Spicy Steamed Crabs. As Branford led his bandmates into the room and viewed the buffet, he quipped – "WOW! No Holiday Inn food tonight boys".
Bob James – A two-time Grammy Award-winning smooth jazz keyboardist, arranger, and producer.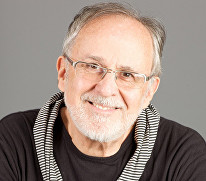 Mr. Guy Johnson, owner of the Jasmine Jazz Supper Club, gave me the honor of preparing the pre performance meals for many of his national celebrities who performed at the club. As a result, I got to meet the great Jimmy Smith just prior to his death – and virtuoso guitarist Joe Beck (Steely Dan, Paul Simon, Miles Davis, etc.) prior to one of his last performances before losing his unfortunate battle with cancer. Mr. Beck and I dined alone at a quiet table, reminiscing about the great music of years past.
The most memorable concert at the Jasmine was given by Grammy Award Winner Bob James and his Urban Flamingo Band. I prepared a seafood feast which started out with a four pound lobster (steamed with meat removed, chilled and stuffed back in the shell 'ceviche style' with jumbo lump crab and king crab meat). I had the honor of being the club MC that night – and after introducing the band, Mr. James kindly commented on his "excellent meal" with much fanfare.
Pictures of these catered meals are on this website – and in my store along with the celebrities mentioned. But you should know, in no uncertain terms, that my staff and I are prepared to give you the same "Star Treatment" for any meal and event you might plan with us!